Maintenance Lubricants
---
Preserve the integrity of your machine by ensuring it stays properly oiled. Lubrication reduces wear and tear on the machine, extending the longevity.
Learn More
Rust Preventatives
---
Specially formulated, AFT, Inc.'s™ rust preventative products offer superior protection in a variety of metalworking and manufacturing processes.
Learn More
About Us
---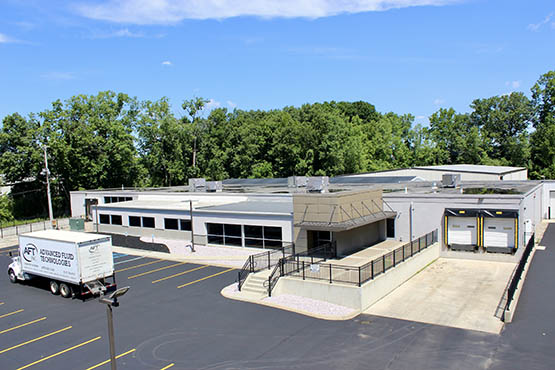 The mission of Advanced Fluid Technologies™ (AFT, Inc.™) is to address, solve and custom formulate to your company's specific operational needs. AFT, Inc.™ is dedicated to providing only the very best in metalworking and manufacturing fluids, including coolants, cleaners, de-rusting products, drawing and stamping fluids, hydraulic and way oils, rust preventatives, straight oils, and specialty products. We will work closely with you to assess your unique needs to reduce costs, increase profits and help your company consume less through cost containment.
AFT™ Covid-19 Response Radio Interview
A Quality Endorsed Company
---
At AFT, Inc.™, we single source the majority of all raw materials in order to ensure the highest quality and consistency standards. In addition, we have instituted the highest quality control program for all outgoing products, and all of our manufacturing procedures, raw materials testing, and quality procedures are written to comply with ISO standards.
Find what best fits your needs
From a product perspective to service oriented issues, AFT, Inc.™ is a leader in the industry. How can we assist you today?